Hotel Reservations
At Mafaza Hajj and Travel Agency, it's our business to help you find Hotel Reservations anywhere around the world at the best available prices with emphasis on Umrah Hotels in Makkah and Medina.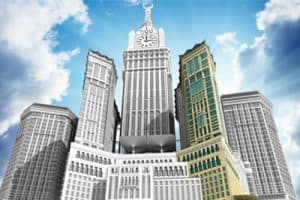 With over 24 years of experience in the travel business, our staff is committed to helping you find a suitable vacation spot with your favorite airline.
For Reservations or inquiries, please contact us at mafaza@mafazatours.com or use the online hotel reservations forms linked below. Mafaza Travel will email you a quoted price based on your request.
Please contact us for more information:
Call: (703) 635-7727
Fax: (703) 534-3003
E-mail: mafaza@mafazatours.com
Hotel Reservations Form